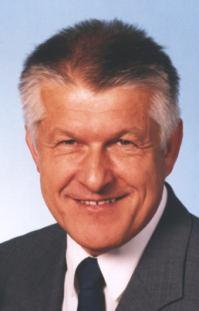 Jože Duhovnik is a full professor of computer-aided design at the Faculty of Mechanical Engineering, University of Ljubljana, Slovenia. His pedagogic and research work is oriented towards design theory, development technic, project management, information flow in CAD, and geometric modeling. He is the founder and head of the CAD Laboratory at the Faculty of Mechanical Engineering since 1983.

He received a BS, a MS and a PhD in mechanical engineering design in 1972, 1974 and 1980, respectively. His postdoctoral study took place at the Department of Precision Machinery Engineering at the University of Tokyo, Japan. He also has several years of engineering design experience in industry (COLOR - Medvode, SAVA - Kranj, SCT - Ljubljana, LITOSTROJ - Ljubljana, etc).

He is a member of VDI, IFToMM, Eurographics, New York Science Academy and ZSiT (national society of mechanical engineers).

He is currently professor on University of Ljubljana and University of Sarajevo.